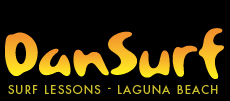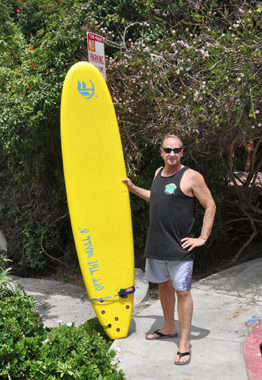 DanSurf brings it all together to give you the ultimate surfing experience.
Dan, the business owner is your instructor
A lifelong waterman with 40+ years of surfing and ocean experience. Here to provide you
expert coaching that can lead to a lifetime of fun and fitness. CPR and First Aid Certified.
Two-Hour Sessions
Plenty of time to learn, practice and perfect your surfing while gaining knowledge about
the living, breathing ocean and how to make it your friend.
The Best Surfboards
From Stormblade, BruSurf, Ozoboard in a variety
of sizes, to build confidence and bring out your best.
User Friendly Pricing
Makes DanSurf the best value under the Laguna sun.
Have lunch after with the money you save.
Wetsuit Selection
Full Suits and Spring Suits to keep you cozy in our
waters which can be chilly, even in the summer.
A Surfboard Leash
No need to swim for your board when you fall off.
Drinking Water
Because you'll get thirsty during this workout.